Accommodation Dunsborough
Holiday accommodation at Dunsborough in the Margaret River wine region of south western Australia sets the 2023 scene for premier beachfront tourist accommodation.
Only 3 hours drive from Perth, Dunsborough is the start of your journey into world class wineries, one of the best surfing holiday destinations in Australia and the natural attractions of the Margaret River wine region in Western Australia's beautiful South West.
Beachfront Holiday House Dunsborough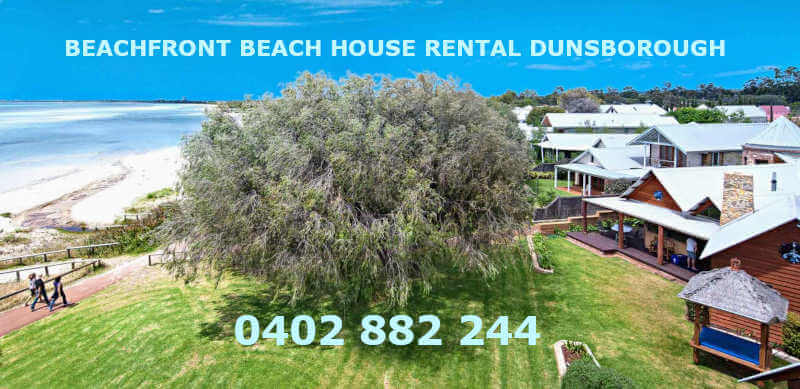 The Margaret River region seduces visitors with life's simple pleasures - breathtaking surf beaches, award-winning wines, fine food, and relaxed lifestyle.
Dunsborough is the only part of the Margaret River wine region facing north, with calm beaches sheltered from the strong sea breeze. This means you can gently enjoy a world class wine or BBQ here at Dunsborough in the afternoon, without the stiff sea breeze in other coastal towns.
Dunsborough rental homes and villas are near and right on the beach, the closest accommodation to the beach in the Margaret River wine region. Dunsborough is close to award-winning Margaret River wineries with stylish cellar doors near your accommodation in Dunsborough.
On the tranquil shores of Geographe Bay, Dunsborough is also centrally located, within easy walking distance of Dunsborough's shops, Dunsborough bakery, restaurants and cafes.
Dunsborough has accommodation for all seasons with Dunsborough's dazzling coastline in summer, green countryside and log fires in winter make Dunsborough a year-round WA holiday destination.
Enjoy Dunsborough's favourite beach accommodation in our architect-designed villas and luxury holiday home rentals near beaches of south western Australia.
The Margaret River wine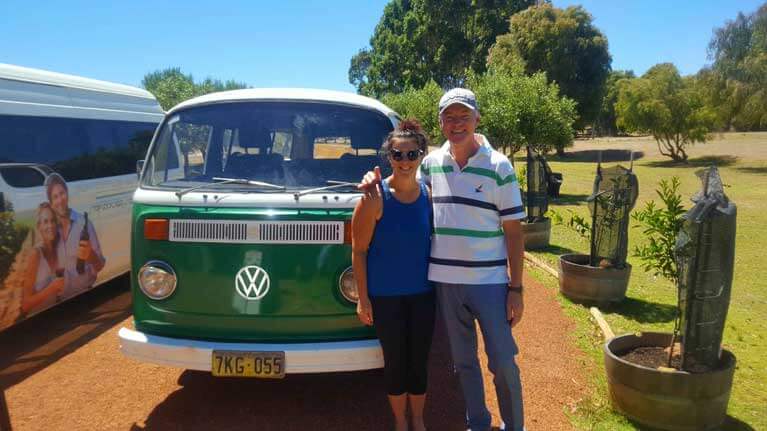 region is now one of the world's top 10 travel destinations.
The best 2023 wine tours from Dunsborough to the Margaret River Region can be booked online for goup or private tours. Tours buses pickup and drop off at your accommodation door.
BEST DUNSBOROUGH HOLLIDAY ACCOMMODATION
See Dunsborough's best holiday accommodation ad above. It's on a beautiful beach near award-winning wineries. Because there is no accommodation near famous Meelup Beach in photo at the top of this webpage, you'll need to book holiday rental accommodation at Dunsborough and drive out from Dunsborough. Meelup Beach is not the only Dunsborough holiday thing to do near Dunsborough. Caves, Wineries, Local food, fishing, golf, forest walks and festivals are just some of the things to do near your Dunsborough holiday accommodation.
Closest good surf near Dunsborough is at 3 Bears by 4WD or surf "Yallingup Beach", near Dunsborough accommodation.
SCHOOLIES DATES DUNSBOROUGH
Schoolie accommodation in Dunsborough bookings are intense for the schoolie fortnight 2022 dates, 19 November to 4 December when Western Australian school leavers try (not always successfully) to book accommodation in Dunsborough so if you're wanting to stay in Dunsborough on those Dunsborough schoolie dates in November, book early and expect some exuberant behavour and good music concerts.

Site by SEO Perth Expert