Luxury holiday beach apartments for rent Perth. If you are interested in a beach holiday apartment in Perth link to accommodation Scarborough Beach. Buy an apartments for Sale in Perth
Luxurious Vacation Accommodation Scarborough Beach Perth Western Australia
Luxury hotel apartment with private bathroom and access to ocean views from your private sun deck above.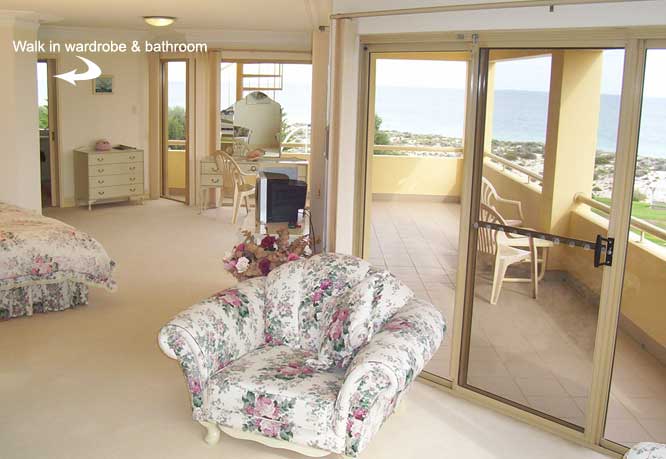 Luxury beach front accommodation overlooking Perth's Indian Ocean Scarborough Beach.
Luxury Beach Apartments For Rent in Perth.
Click for photos of luxury beach front apartments for rent Perth.
Ocean views from luxury hotel room bed.
Romantic sunsets from the luxury honeymoon suite apartment balcony.
Luxury Perth hotel private bathroom with views of Perth's best beach. This large luxury Perth beachfront apartment is for accommodation of one couple only. Payment upon arrival. This is the only VERY LARGE luxury beach apartment in Perth we have so book early to secure your perfect, luxurious Perth beach vacation.
Serviced LUXURY Beach Apartments have
or QuickTime Virtual Tour


Top Beach Apartment Perth