Huge savings are the main reasons why those with the job of hotel marketing manager in Perth have been advertising on popular: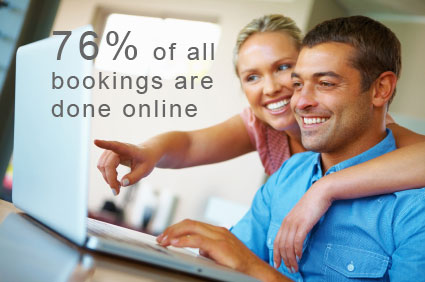 etc for years rather than and or via Google's pay per click brand: Adwords.
BENEFITS OF PERTH'S BEST HOTEL MARKETING DEAL
Discount of 75% off the average market PPC rate. We do that because we are competing with big brands but the quality of our clicks are just as good or better. Who set the market rate? Google. Alternatively we can advertise Perth hotels online at a fixed monthly rate of only $400 per month negotiable. Lock in this bargain Perth's best hotel marketing investment for 10 months to get another 2 months free.

Free ad design.

20 free VR photos of your Perth hotel accommodation or one free VR video, produced on a sunny day, during a familiarisation tour of Perth hotel accommodation. Example Perth VR property photos. Great for interesting content marketing. Your web designer and hotel social media marketer will love you.

All clients get a free linked pin on our maps:

Winning SERP for "google map accommodation perth"

mapgoogle.org 1 million views per year!

Free introductory digital marketing for Perth hotels review/report and expert SEO consultation for Perth hotel websites.

Social Media Marketing Campaign for Perth hotels, free for first 2 months in one of the most popular Google+ Perth Open Communities (it's still alive for Google Suite users, and on other social media sites.

Inclusions of your promotional hotel video marketing on our YouTube channel which has had over 1 million views.

One hour of free web marketing consultation valued @ $330 by 4 Web Marketing's senior web marketing consultant, Ben Grummels. Getting "organic" SERP first for phrases such as:

hotel marketing australia

hotel marketing bali

hotel marketing thailand

hotel marketing malaysia

hotel marketing asia ( www.hotelmarketingasia.asia )
... demonstrates Ben' one man digital agency can compete with big money marketing businesses for competitive phrases for your hotel marketing in Perth.
Perth's 4 Web Marketing has for years been providing professional development for executives with the job of Perth hotel marketing manager, General manager, CEO, CFO, CIO, contract PR manager, advertising contractor, etc. International hotel marketing advice too. We were invited back by the GM of www.nusaduahotel.com recently. See our www.hotelmarketingasia.asia.
2 hotel marketing pre-paid methods:
First Method: 90 cents Pay Per Click (PPC or as Google calls it, Cost Per Click = CPC) The more places we publish your ad the more tourists get to see your sales information on your website.
or
Second Method: Pre-paid flat rate fee of $400 per month. With this payment method you'll know exactly your monthly hotel marketing investment but you'll only get 445 clicks per month. ie 90 cents per click.
There are other payment method such as CPM cost per impression or cost per view of your hotel's promotional video @ 90 cents per view.
Perth Hotel Marketing Contact Form
COMPARE HOTEL MARKETING PERTH
CPC comparison

Google the American middleman media buyer

Deal direct with Accommodation Perth

Cost

Expensive CPC

40% discount off Google's CPC rate. Please compare the CPC you're paying Google.

Size

Small

4 times bigger

Colour

No

Yes

Appropriate

Maybe

Yes

Commission free bookings emailed to you.

No

Yes.

Free targeted promotion

Nothing

Yes on Accommodation Perth forum
and on our
Google+ Accommodation Page.

Helping a local business with local corporate social responsibility

No

Yes
FREE HOTEL ACCOMMODATION MARKETING PERTH
Free trial period of one month.
If you don't have an ad ready, I'll throw in free ad design valued at $250 with one only update of the draft design.
If you start now, I'll throw in a free, one year linked pin on:

www.mapgoogle.org which gets one million views per year.
Google map of accommodation Perth. Googling it will show our pages (yellow highlighted) first on page one of Google.


Free stats tracking setup. I'll send you a confidential username and password for you to see, in clear graphs, how your clicks per day and per month are going.
I can do all of this for a flat PRE-paid fee of $400 per month or a PPC (=Google's CPC) rate @ 90 cents per click which I'm sure is less than you're currently paying the American middlemen media buyers: Google
All advertising in all media world wide is PRE-paid. In the PPC method of payment I ask for an upfront payment of $400. @ 90c per click I will deliver 444 self-qualified tourists to your sales information.

That's 40% discount off what your competitors are currently paying Google. https://adwords.google.com/select/TrafficEstimatorSandbox
Phone contact hotel marketing Perth now on +61 418958799 for information on hotel marketing strategies.